Stationery plays a very important role in our lives, right from the time we were a toddler to the time we'll hit old age. We use it everywhere in our homes, schools, colleges, offices, business, basically in our day to day lives. We have noticed and even been a part of this common practice where we borrow stationery items, whether in school for a pencil or in office for a calculator! Whether in a school or in an office, to meet the demands people buy wholesale stationery, so that the work does not suffer and everyone remains in a stress free environment.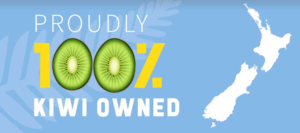 When we talk about stationery, the most common thing that runs in our mind is a pen, pencil, or a rubber, but it's interesting that it's such an umbrella term. This word finds different connotations in different scenarios like in school, one would most likely find it to be books, diaries, pencils, pencil boxes, drawing boxes, drawing equipment etc. Schools often buy the school supplies in bulk, so that the student can study with complete focus without any lack of proper resources. In offices, it mostly comprises of files, calculator, pen drive, printer, and people buy office supplies in bulk so that the work never stops!
Stationery Online is 100% New Zealand owned and is an online store. We offer you a plethora of stationery products and offer school supplies in bulk, and our aim is to provide our products at low prices to all our customers! We provide you an opportunity to buy wholesale stationery from top recognized brands at affordable rates. Our products are sourced to all New Zealand businesses, schools, organizations, clubs, Govt. Depts. & individuals.
The era of online shopping is here to stay, so you might as well make use of it. Choose amongst the latest supplies at the right price for the right product.